Candy Cupcakes – Caramels & Toffee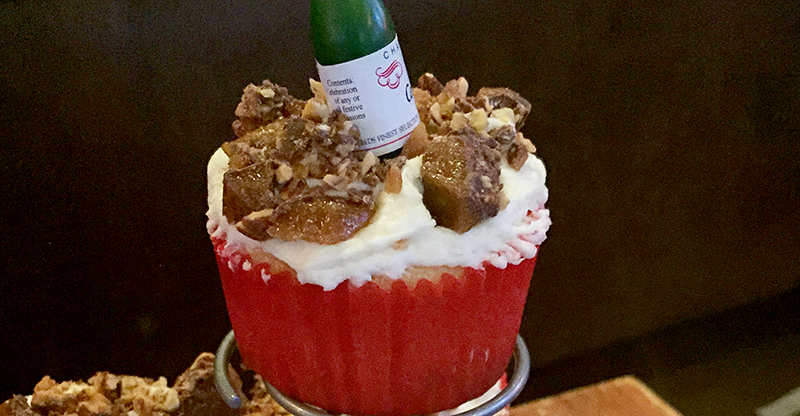 I don't want you to think I'm getting lazy, but I've been a busy bee these days. So, when I realized I needed to make interesting and yummy cupcakes that my husband would love with only what I had on hand, I dug into my candy box.
To the rescue, Trader Joe's English Toffee and Werther's Original Chewy Caramels.
I made regular vanilla cupcakes, dropping a caramel in each cup of batter.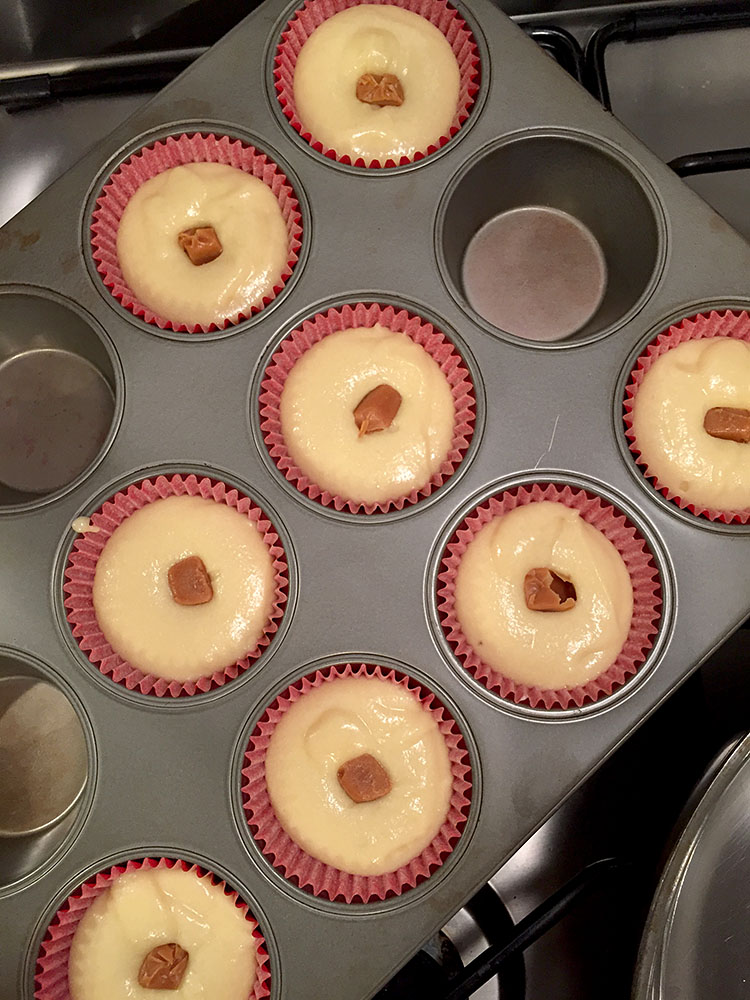 Once I frosted, I added chunks—and I do mean chunks—of the toffee.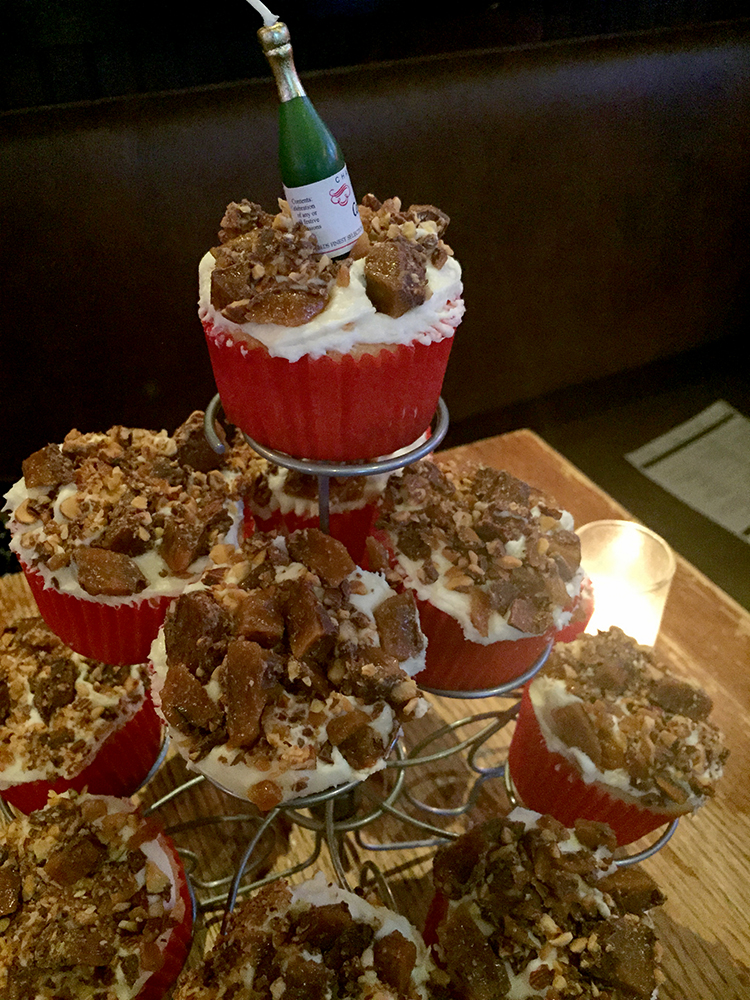 Voilà, we had tasty cupcakes fit for a celebration!