Irish Cream Cupcakes with Chocolate Chips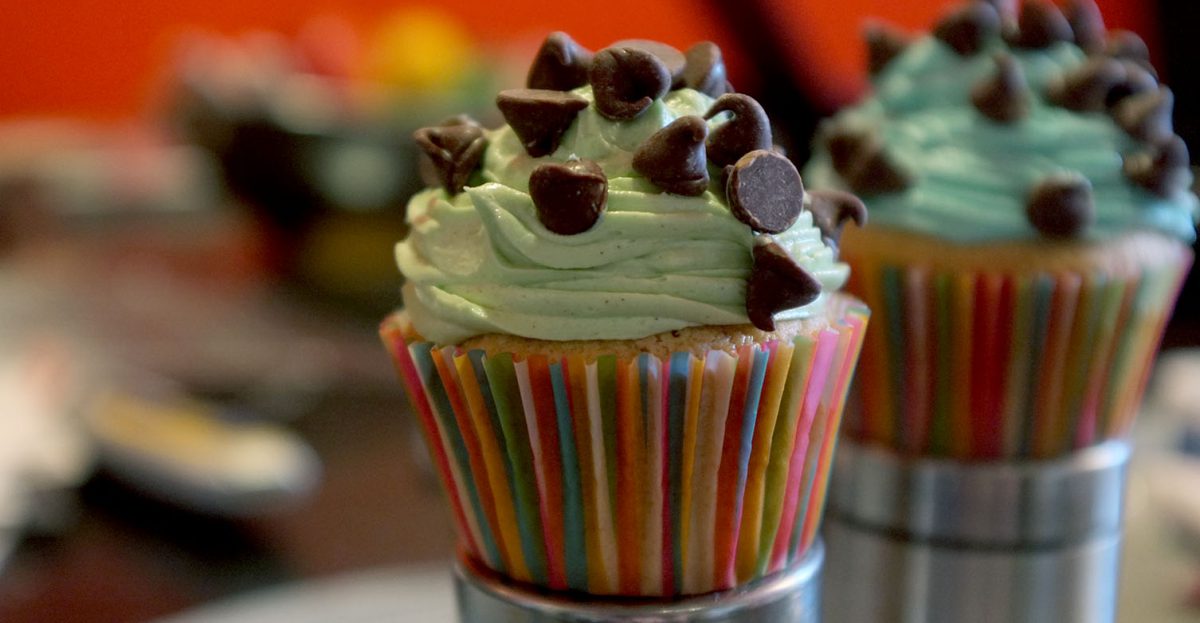 Happy St. Patrick's Day!
I was advised to make something green and boozy, and that's just what I did.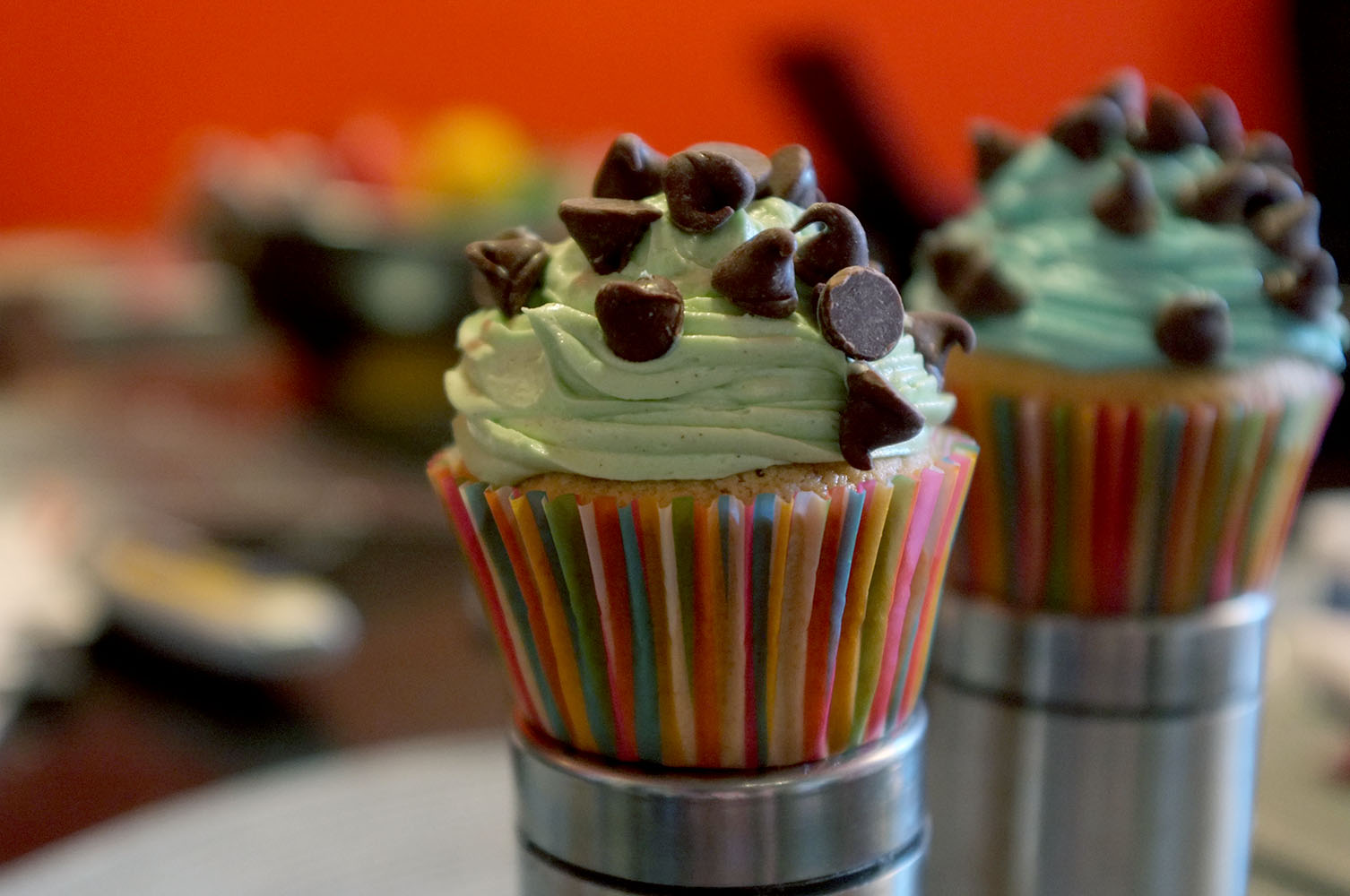 I baked these cupcakes with Baileys Irish Cream in the cake batter, some drizzled over after baking, and in the frosting.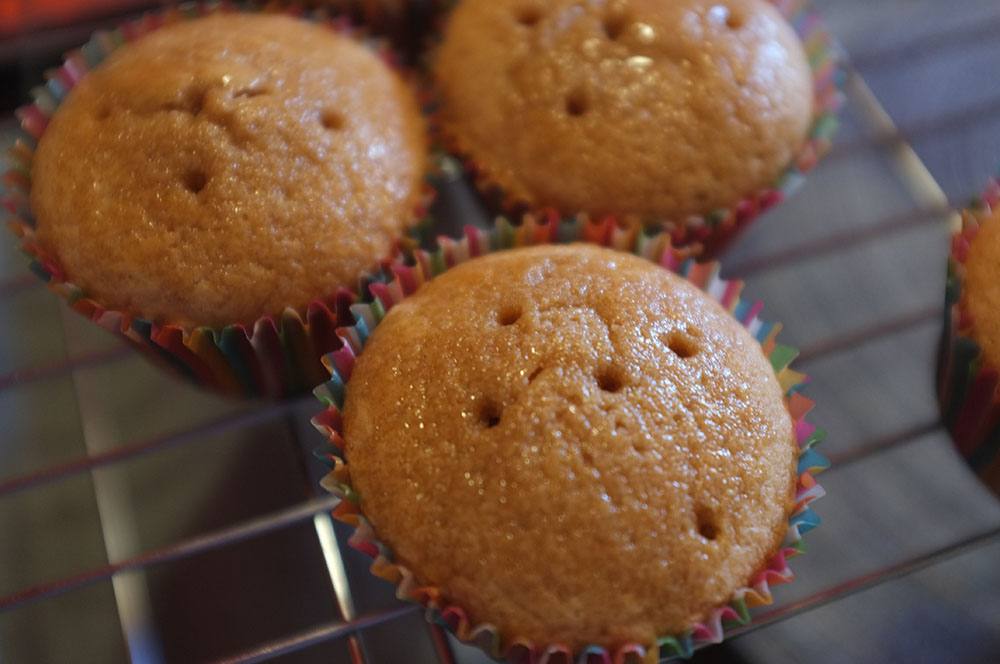 I also made a couple without uncooked liquor, topped with cinnamon frosting, for the child who would be enjoying them with us. I colored the icing green in honor of the holiday (blue for kids' version) and added chocolate chips.
The frosting was the best the part. And, yes, I used a lot!