Baking by the Book: Fruit, a Savor the South Cookbook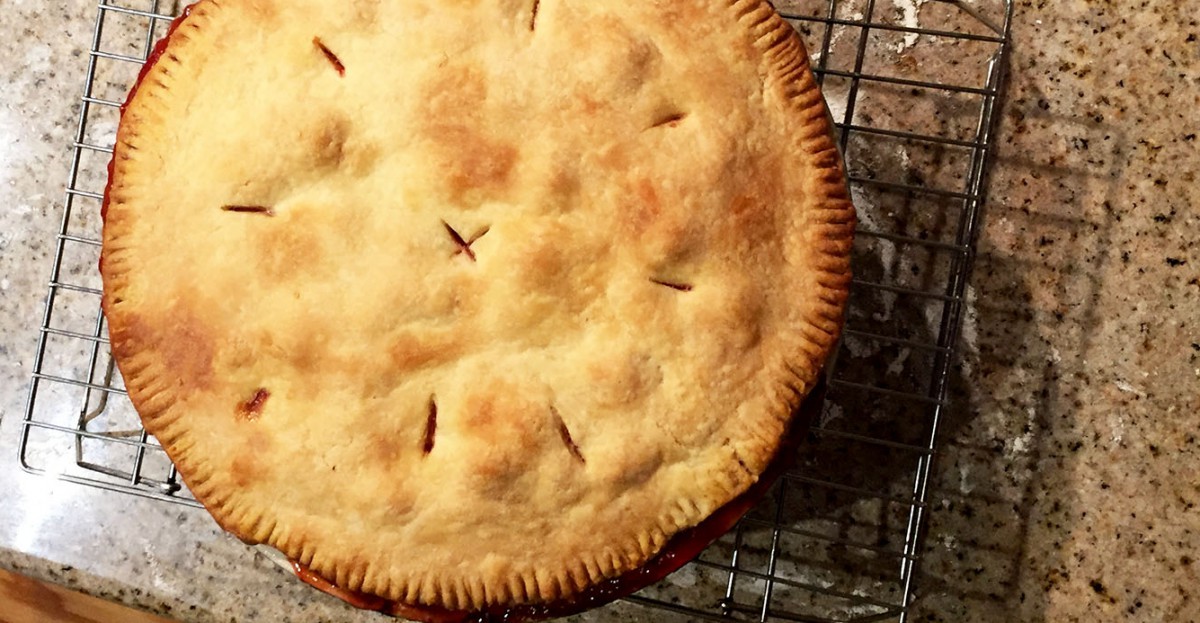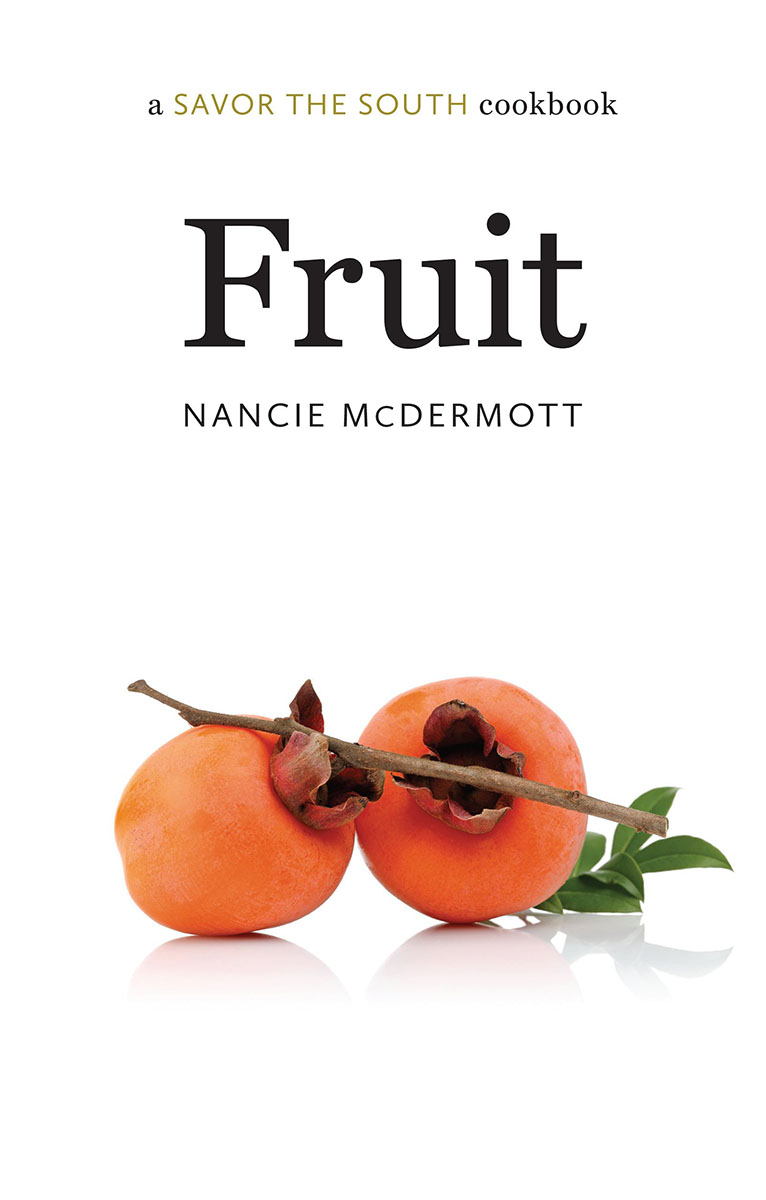 As a southern girl myself—I grew up in northern Louisiana peach country—I was delighted to receive a review copy of Nancie McDermott's Fruit, part of the Savor the South Cookbook series.
There are so many good ideas in this book. McDermott covers blackberries, cantaloupe, plums, figs, mayhaws, grapes, pawpaws, peaches, persimmons, quince, strawberries, and watermelon. She provides recipes from desserts to salads to main courses.
McDermott introduces each section with lush descriptions, history of the fruit, and fond memories of her own. She also includes information about where and when each fruit grows and the ways it is commonly used.
I look forward to trying many more of these recipes as I come across the various fruits here in New York or while visiting family down south. Reading through this book reminds me of childhood flavors–and makes my mouth water!
Strawberry-Rhubarb Pie
When I got fresh rhubarb with my farm share one week, I knew I had to try the strawberry-rhubarb pie recipe!
I found some good strawberries to pair with the farm fresh rhubarb which I chopped into 1/2 inch chunks as instructed. I hulled the strawberries, cutting larger ones in halves or thirds.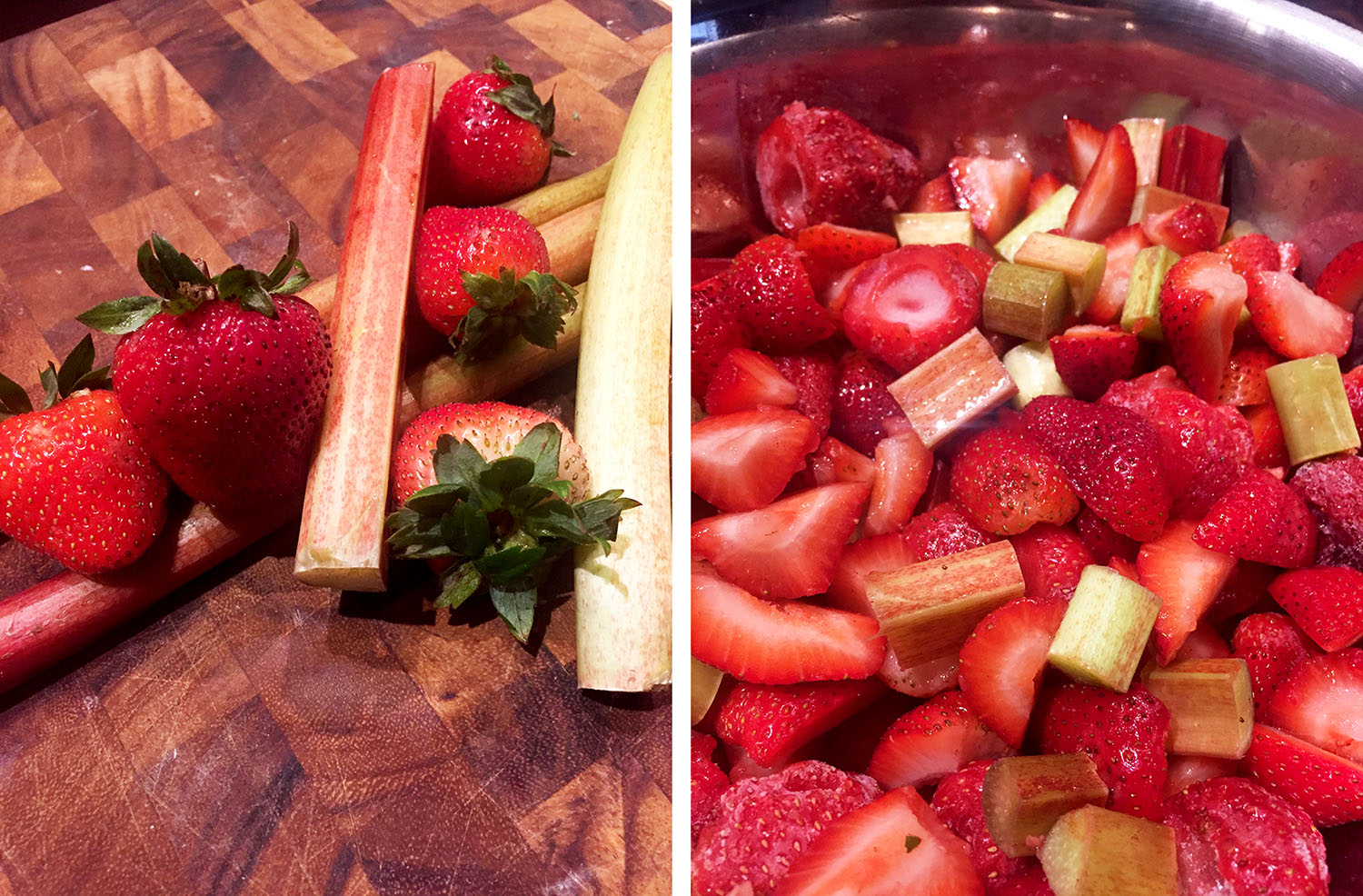 I'd made the dough earlier, keeping it in the refrigerator until about 15 minutes before making the pie. (McDermott includes a pie dough recipe, or use your own!)
I used cornstarch rather than flour (the recipe gives you this choice), as I was concerned it might be runny. It did turn out with more liquid than I'd have liked. I think my rhubarb and strawberries were especially juicy, it's not a reflection on the recipe.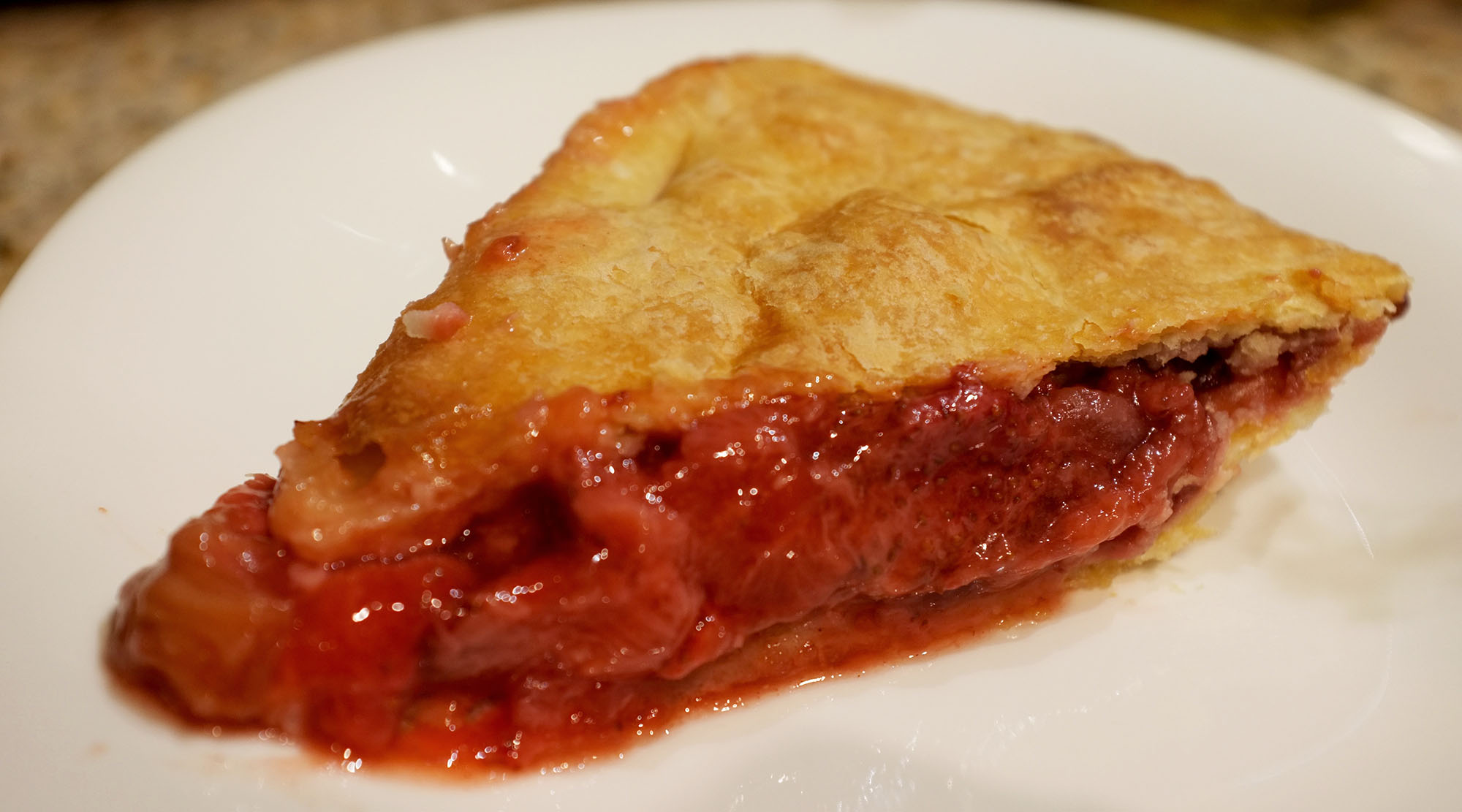 Though it wasn't the most gorgeous pie I've ever baked once sliced, it sure did taste good! The tart rhubarb with strawberries is just such a perfect pairing. This is another treat that also can't go wrong with a scoop of ice cream.
Find this and many other wonderful recipes in Fruit. Thank you to The Trina Kaye Organization for providing a review copy of this cookbook. Learn more about the series at www.uncpress.org
Want more rhubarb? Check out my Rhubard Cupcakes with Candied Rhubarb Knots.