Chocolate Spelt Flour Cupcakes with Peppermint Frosting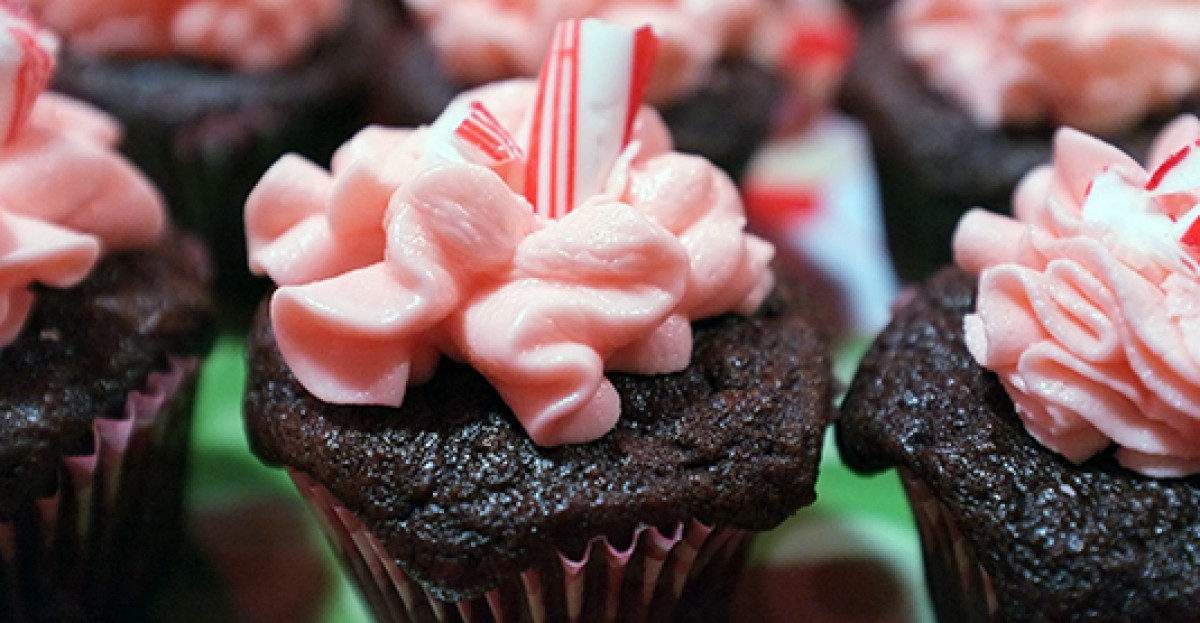 Happy Christmas Eve!
Peppermint is one of my favorite holiday flavors. Paired with chocolate—a flavor for all seasons—I'm in dessert heaven.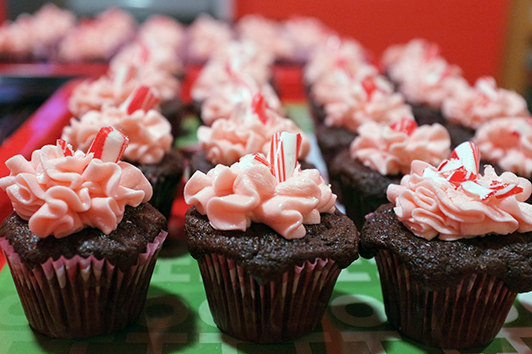 I baked these for Mala Yoga's Holiday Party. (Interested in me and yoga? Read my yoga story!) One of my yoga teachers doesn't eat wheat but can tolerate spelt, so I had an opportunity to use some of the spelt flour I'd gotten from my CSA. I hadn't baked with spelt before, and I was curious how it would go.
You will hear spelt referred to as an "ancient grain." This is because it is an ancestor of modern wheat. Spelt has slightly fewer calories than wheat and more protein, fiber, and certain vitamins.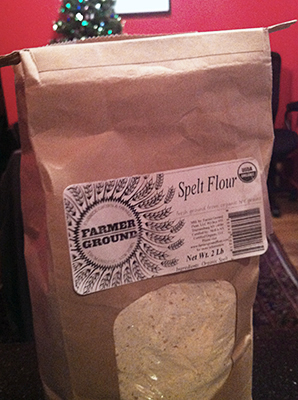 Spelt flour is NOT gluten free. It has a different type of gluten, one that is often more easily digestible for people with gluten sensitivities, but it is not suitable for those with celiac disease. Many who have a wheat allergy, however, can eat goods baked with spelt flour.
Baking with Spelt Flour
My research instructed me to reduce the liquid in my recipe by 1/4 and to let the batter rest 10 minutes before baking. Spelt apparently absorbs more moisture than wheat, or maybe it just reacts a little differently to water. Otherwise, I just used my favorite chocolate cupcake recipe, substituting the spelt flour for regular wheat flour.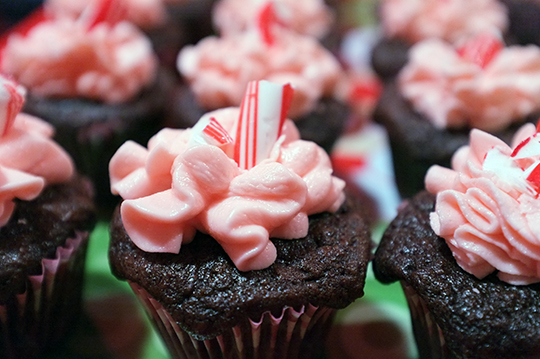 They were yummy, I have to say. I could tell there was something different about them, but I couldn't tell that much. The main thing I noticed was that they were a little more crumbly, but that was no problem. I'd be happy to bake again with spelt flour any time!
I made a peppermint buttercream (my regular vanilla frosting with natural peppermint extract) and topped them with crushed candy canes.