Recipe:
Iced Tea Cupcakes
dessert
by
Amélie Walker-Yung
Makes 30 cupcakes
1 1/2 cups tea-infused butter (see post)
1 1/2 cup sugar
6 eggs
3 cups all-purpose flour
5 1/2 tsp baking powder
1 teaspoon salt
1/4 cup almond milk
Preheat oven to 350°. Place 30 paper baking cups in muffin pans.
Cream butter and sugar, add eggs one at a time, mixing until smooth.
Sift dry ingredients and slowly add, alternating with almond milk. Mix.
Spoon/scoop into tins and bake for 18-20 minutes.
Remove from oven, cool in pans 5 minutes, then remove to cool completely on racks before icing.
I made buttercream frosting using tea-infused butter in place of about 1/2 the regular unsalted butter.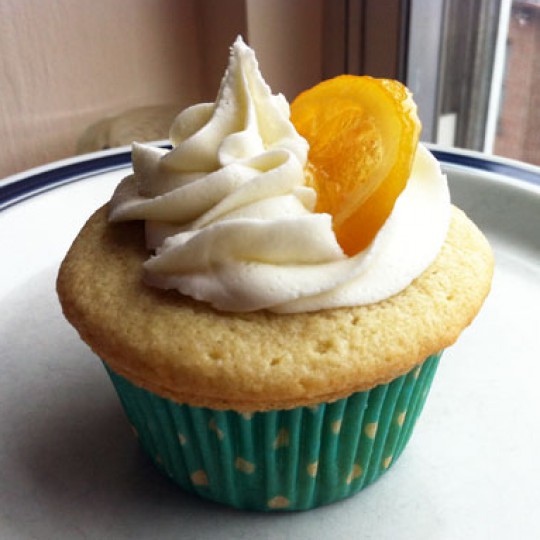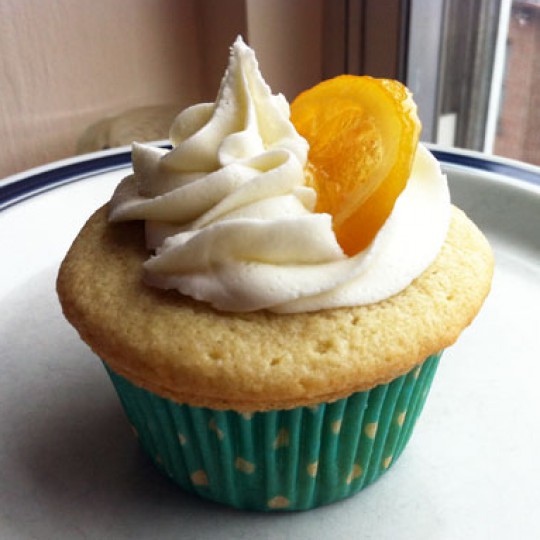 Read about this recipe in action: