Recipe:
Rum and Ginger Cupcakes (Dark and Stormy)
dessert
by
Amélie Walker-Yung
Makes 2 dozen cupcakes
1 1/4 cup dark rum
1 1/2 sticks unsalted butter
1 cup sugar
2 1/2 cups flour
1 1/2 teaspoons baking soda
3/4 teaspoon salt
1 tablespoon grated fresh ginger
2 large eggs
3/4 cup sour cream
Preheat oven to 350°
Bring rum and butter to a simmer in a large saucepan over medium heat. Turn heat off and let cool. Add sugar to mixture and whisk to combine.
Sift together flour, baking soda, and salt, then mix in grated ginger.
Combine the eggs and sour cream on medium speed in a mixer with the whisk attachment.
Slowly add cooled rum mixture to the egg mixture and combine on medium-low speed until incorporated.
Add the sifted flour mixture in thirds to the rum-egg mixture. Scrape down sides to make sure you get all ingredients combined.
Place 24 cupcake papers in pans and fill each about 2/3. Bake for 18-24 minutes (turning halfway through) or until the tops are firm to the touch. Let cool in pans on wire rack for 5 minutes, then remove from pans and let cool completely before frosting.
Optional: Dribble a teaspoon of rum over each baked cupcake when you take them out of the pans. I also added a few drops on top after frosting.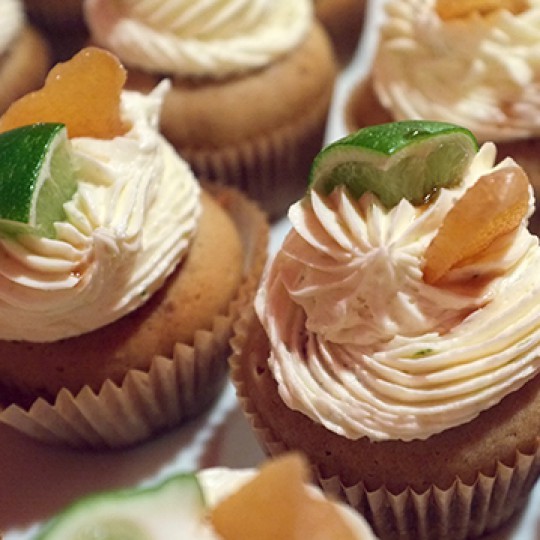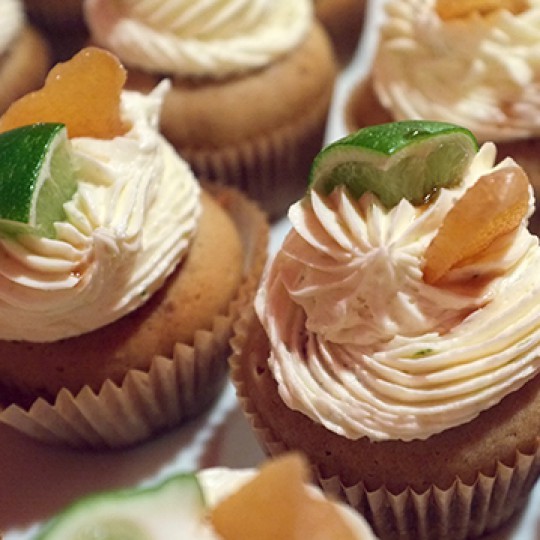 Read about this recipe in action: