Recipe:
Pumpkin Muffins
dessert
by
Amélie Walker-Yung
Makes 18 small muffins or 12 large muffins
3 cups flour
1 3/4 cups sugar
2 teaspoons baking soda
1/2 teaspoon baking powder
2 teaspoons ground cinnamon
2 teaspoons ground nutmeg
2 teaspoons ground cloves
1 teaspoon ground allspice
1 teaspoon salt
2/3 cup olive oil
3 eggs
2 cups pumpkin purée
Preheat oven to 350 degrees. Grease muffin tins or use paper liners.
Stir together flour, sugar, baking soda, baking powder, cinnamon, nutmeg, cloves, allspice and salt.
In a separate bowl, beat together the olive oil and eggs, then the pumpkin purée. Stir this mixture into flour mixture until just combined.
Scoop batter into muffin tins. Bake for 20 minutes or until a toothpick comes out clean.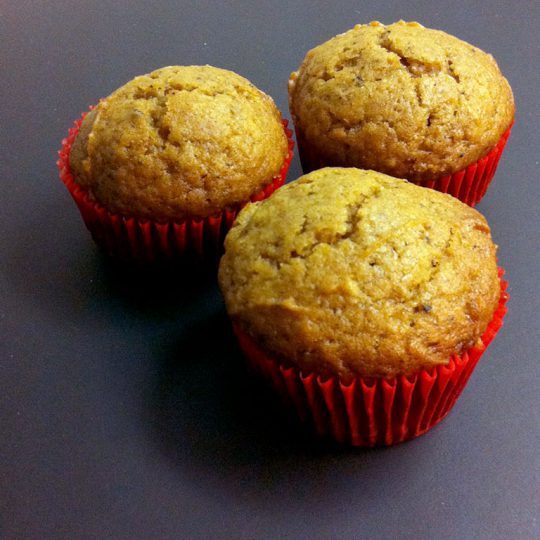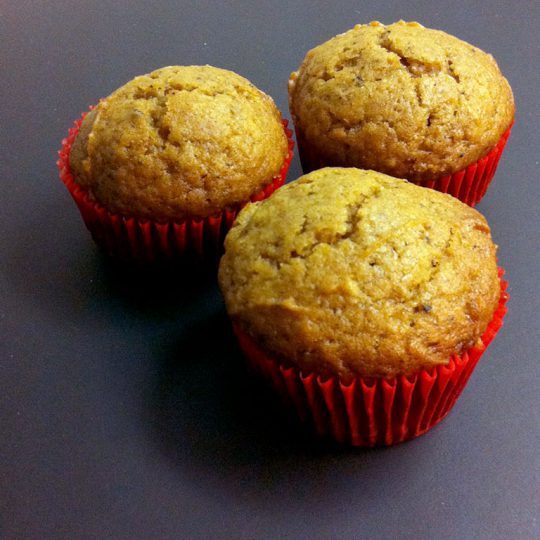 Read about this recipe in action: