Recipe:
Lemon Cupcakes
dessert
by
Amélie Walker-Yung
Makes 14 cupcakes
1 1/4 sticks unsalted butter
4 oz. cream cheese
1 1/2 cups sugar
3 extra large eggs
1/2 teaspoon vanilla extract
1 tablespoon lemon juice
1 1/2 cups flour
1 tablespoon lemon zest
1/4 teaspoon baking powder
3/4 teaspoon salt
Preheat oven to 350 degrees F. Line muffin tins with paper cupcake liners.
Cream the butter, cream cheese and sugar at medium speed, then reduce to low. Add the eggs one at a time, then add the lemon juice and vanilla extract.
Sift together the flour, baking powder, and salt. Add the lemon zest to the flour mixture. Incorporate the dry ingredients gradually into the wet ingredients, mixing until just combined.
Scoop batter into lined muffin tins with an ice cream scoop or the method of your choice (about 3/4 full). Bake for a total of 20-22 minutes, or until a toothpick comes out clean, rotating pans halfway through.
Cool for 5 minutes before removing from pan. Once cupcakes are room temperature, frost or dust with powdered sugar. (Lemon, raspberry or other fruit-flavored icings are all good choices, or get fancy with a candied lemon!)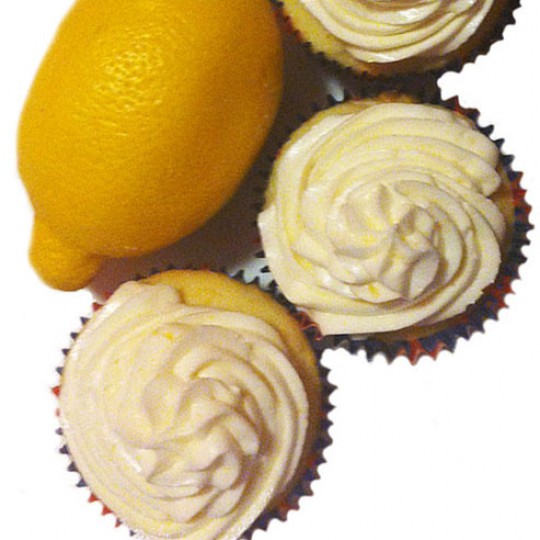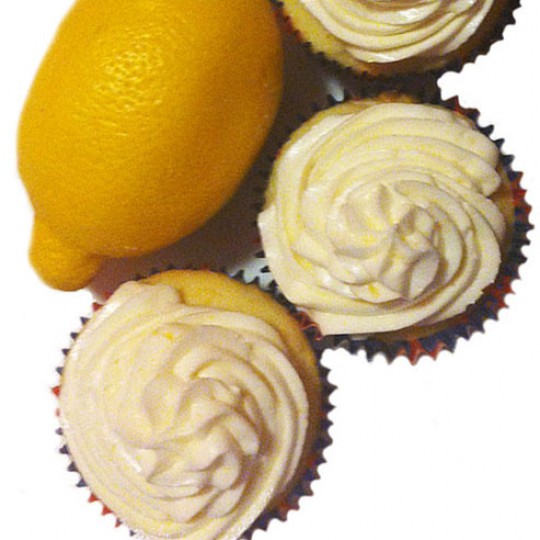 Read about this recipe in action: