Recipe:
Habanero Chocolate Icing
dessert
by
Amélie Walker-Yung
Makes enough for at least 2 dozen cupcakes (depends on icing method)
1 habanero pepper, roasted*
3 oz. cream cheese
1 stick butter, softened
6-7 cups powdered sugar
1 cup unsweetened cocoa powder
3 teaspoons vanilla extract
7 oz. half & half or cream (or less)
In a food processor or blender, process the habanero and cream cheese until pepper is very finely chopped and well blended.
Cream the butter and the cream cheese mixture.
Add the cocoa powder and powdered sugar alternately with the vanilla and half & half.
Beat until the desired consistency. *To roast pepper: Cut in half, remove seeds and bake at 450° (or broil) skin side up for about 7 minutes. Remove when skin starts to blister.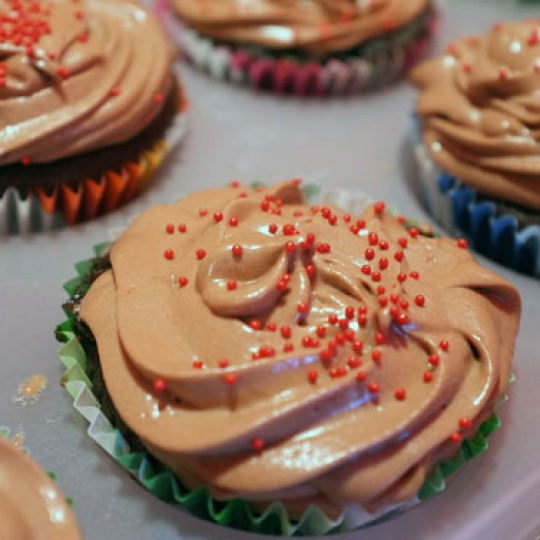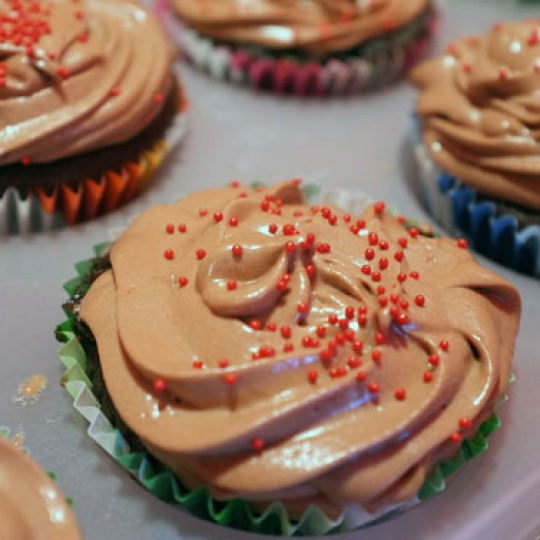 Read about this recipe in action: