Recipe:
Glo's Gingerbread with Lemon Sauce
dessert
by
Amélie Walker-Yung
Makes 9x13 pan or 24 muffins
2 sticks butter
1 cup sugar
1 cup molasses or sugar cane syrup
3 eggs
1 3/4 teaspoons baking soda
1 cup buttermilk
2 teaspoons ginger
2 teaspoons cinnamon
1 teaspoon nutmeg
1/2 teaspoon salt
3 cups flour
LEMON SAUCE:
1/2 cup sugar
1 1/2 tablespoons cornstarch
1 cup water
2 tablespoons butter
1 teaspoon lemon rind, grated
3 tablespoons lemon juice
1/8 teaspoon salt
Preheat oven to 350 degrees.
Cream butter and sugar, then add the syrup. Beat in 1 egg at a time.
Put baking soda in buttermilk and add to mixture. Add dry seasonings into the flour and sift in slowly.
Pour into a 9x13 pan or muffin tins and bake about 30 minutes or until firm to the touch.
Make lemon sauce by combining sugar, cornstarch and water over low flame, stirring constantly. When thick, remove and stir in remaining ingredients.
Serve lemon sauce over gingerbread, warm.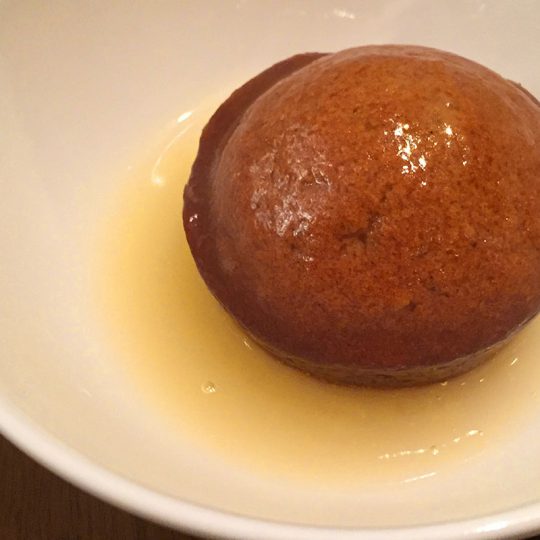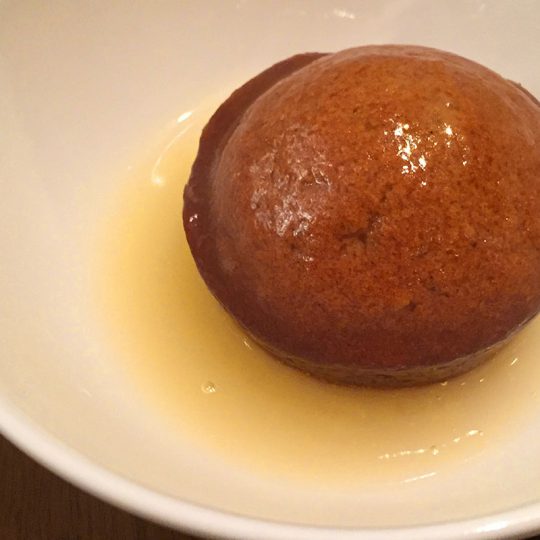 Read about this recipe in action: