Recipe:
Caramel Vodka Cupcakes
dessert
by
Amélie Walker-Yung
Makes 2 dozen cupcakes
CUPCAKES:
1 1/2 sticks butter
1 1/2 cups sugar
3 eggs
1 1/2 teaspoon vanilla extract
1 cup plain yogurt
1/4 cup caramel-flavored vodka
2 1/4 teaspoons baking powder
1 teaspoon salt
2 1/2 cups flour
FROSTING:
1 pound powdered sugar
1 stick butter
1/4 cup caramel-flavored vodka
1/2 teaspoon vanilla extract
pinch of salt
Preheat oven to 350 degrees F. Line muffin tins with paper cupcake liners.
Cream the butter sugar at medium speed, then reduce to low. Add the eggs one at a time, then add the vanilla extract and the yogurt.
In a separate bowl, sift together the flour, baking powder, and salt.
Add 1/2 the dry ingredients to the wet, then the vodka, then the rest of the dry ingredients. Mix until just combined, do not overmix.
Scoop batter into lined muffin tins, filling about 3/4 full. Bake 20-22 minutes, rotating pans halfway through.
Cool for 5 minutes before removing from pan. Let cool completely on wire racks before icing.
FOR THE FROSTING: Beat the butter, slowly adding powdered sugar, salt, vanilla extract, then the vodka. Mix well at medium-high speed.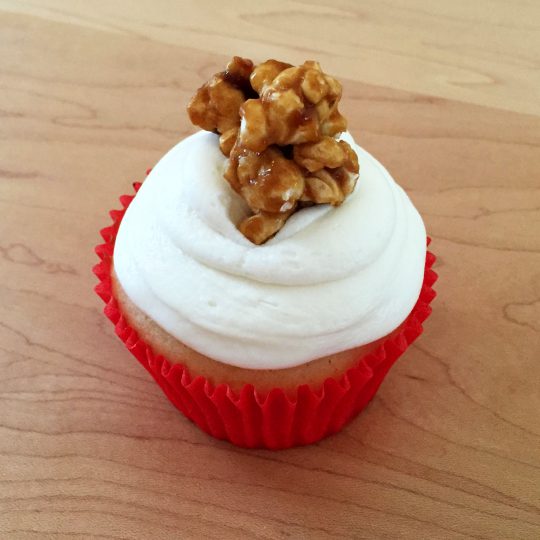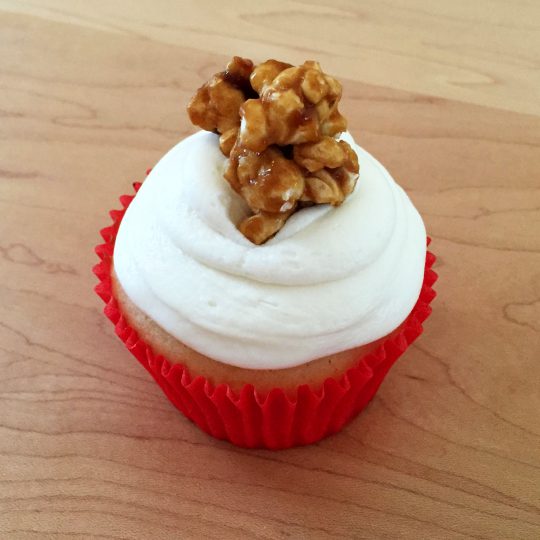 Read about this recipe in action: