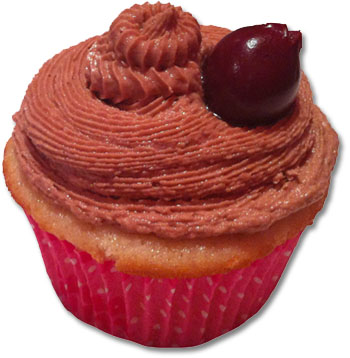 Sometimes you just want a classic. With a cherry on top…
When a cupcake-loving houseguest came to stay, I kept it simple. I baked my favorite vanilla cupcake and whipped up my regular buttercream frosting (see comments below for recipe) with a square of melted Baker's Semi-sweet Chocolate. I topped them with a sour cherry.
These didn't last long.